House Poreč
SOLD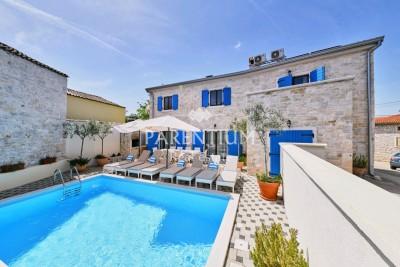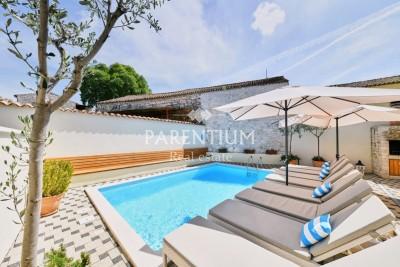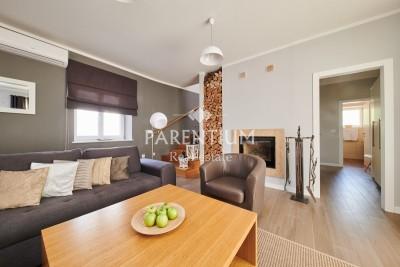 Code :

00532

Location :

Poreč

Building size :

200 m2

Lot size :

210 m2

Distance from center :

10000 m

Distance from sea :

10000 m

Number of floors :

2

Number of rooms :

5

Number of bedrooms :

4

Number of bathrooms :

4

Swimming pool :

Yes

Parking :

Yes

Year of construction :

n/a

Energy efficiency :

Not specified
Halfway between Porec and Rovinj, in a small Istrian village, there is this authentic Istrian stone house.On the ground floor there is a fully equipped kitchen, dining room, living room with fireplace and one room with toilet.On the first floor there are 3 more bedrooms each with its own toilet, one of which has access to a spacious terrace.The villa also has its own swimming pool, sundeck, next to which there is a barbecue, and two parking spaces.The house was completely renovated in 2015, maintaining the original exterior of the house while the interior was modernized with modern design.The house is successfully rented.
View all Real estates Poreč
NOTE: We do not answer any possible errors in property descriptions, but we want to be as precise and accurate as possible. Agency commission is 3%.