Luxury villa in Brtonigla with a sea view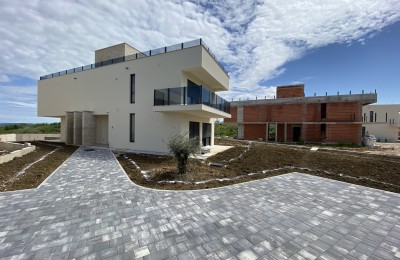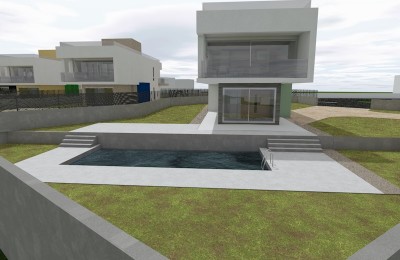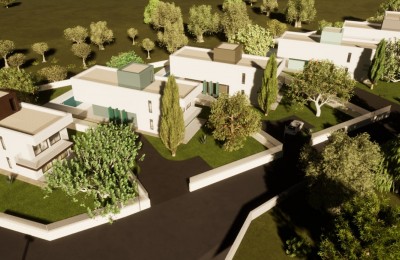 Code :

01045

Location :

Brtonigla

Building size :

233 m2

Lot size :

878 m2

Distance from center :

0 m

Distance from sea :

0 m

Number of floors :

2

Number of rooms :

6

Number of bedrooms :

4

Number of bathrooms :

4

Number of toilets :

1

Seaview :

Yes

Swimming pool :

Yes

Parking :

Yes

Basement :

Yes

Year of construction :

2023

Energy efficiency :

Not specified
Luxury villa on sale in Brtonigla with a sea view

Luxury villa with a sea view on sale in Brtonigla. The net usable area of ​​the A villa is 233 m2 and consists of 4 bedrooms, 5 bathrooms, living room and kitchen, 2 terraces, swiming pool and a roof terrace of 101 m2 with a beautiful view of the sea, the church, the mountains, Umag and Novigrad. The garden has 878 m2. Heating and cooling is provided on air conditioners due to the high energy efficiency of the villa. Under construction there is a possibility of installing underfloor heating, ceramics of choice, jacuzzi, sauna, etc. The pool has 36 m2 in size.

The house can also be purchased turnkey at a price of 600 000 Euros + VAT

The rural context is so fascinating that it must be preserved and even improved. For this purpose, the buildings are set up in such a way that they give you this attractive aspect and fantastic view of the sea and nature, privacy and the best flow of sun and light. At the same time, an "under construction area" that cuts across the entire area diagonally leaves a sense of openness, avoiding the houses closing large vineyard views to one side or the bell tower.

The distance of the villa from the airport Pula is 70km, Portorož 20 km, Trieste 90, Venice 20 km, Novigrad 7 km, sea nad beaches 7 km.
View all Real estates Brtonigla
NOTE: We do not answer any possible errors in property descriptions, but we want to be as precise and accurate as possible. Agency commission is 3% + VAT.