Poreč, Tar, ground floor apartment, new building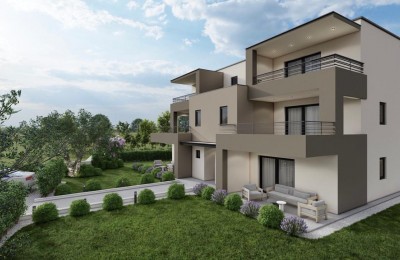 Code :

01075

Location :

Poreč

Building size :

73 m2

Lot size :

0 m2

Distance from center :

500 m

Distance from sea :

3000 m

Floor :

Ground floor

Number of floors :

2

Number of rooms :

3

Number of bedrooms :

2

Number of bathrooms :

1

Parking :

Yes

Year of construction :

n/a

Energy efficiency :

Not specified
Poreč, Tar, apartment for sale on the ground floor of 73.70m2. It consists of a living room, kitchen, dining room, two bedrooms, bathroom and terrace. The apartment has a storage room of 4m2 and two parking spaces.
The planned completion of construction is December 2024.
View all Real estates Poreč
NOTE: We do not answer any possible errors in property descriptions, but we want to be as precise and accurate as possible. Agency commission is 3% + VAT.